LVDT Signal Conditioner and Amplifier (LVDT OBSOLETE)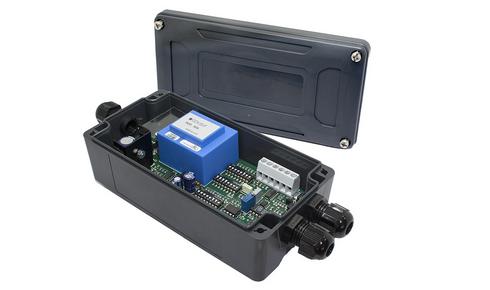 LVDT sensor excitation of 4.5 V RMS is provided
Selectable sensitivity from 20 mV to 10 V and fine trim with potentiometer
Analogue outputs of 4-20 mA & 0-10 V
Selectable excitation frequency between 1 and 5 kHz
Wide bandwidth (200 Hz) for test & measurement applications
IP67 ABS bulkhead mountable case with cable glands
This unit is now obsolete. For technical support or repair please speak to our sales team or local distributor.
The model LVDT or RVDT signal conditioner and amplifier provides a convenient and flexible solution to the measurement of displacement or position (linear or angular) when using Linear Variable Differential Transformers or Rotary Variable Differential Transformers (LVDT's or RVDT's).

The analogue amplifier device can be powered from an AC or DC supply, and can provide the excitation needed by the attached transformer.

The excitation frequency can be selected from 5 options between 1 and 5 kHz and the conditioned signal can be output via a bipolar voltage channel or via a current loop channel, both being provided as standard.
Parameter
Min
Typical
Max
Units
Power supply AC LVDT/A only (110/230 V AC) 50-60Hz
99/198
110/230
126/253
V AC
Power supply DC: LVD/A and /D
18
24
28
V DC
Power supply current DC: (depends on loading)
138
145
150
mA (200R)
Excitation
4.5
V rms
LVDT Frequency (Selected by Switch 1,2,3,4,5 kHz)
1
5
kHz ±20%
LVDT Impedance
50
200
Ohms
LVDT Sensitivity (switchable)
0.02
10
V
Gain adjustment (Pot - fine adj)
25
% FR
Offset adjustment (Pot - fine adj)
10
% FR
Offset adjustment (Switchable - coarse adj)
30
% FR
Output load (voltage output)
0
2
mA
Output load (current output)
500
Ohms
Filter cut-off (switchable ranges)
5
200
Hz
Zero temperature coefficient
2
4
µV/ºC
Span temperature coefficient
0.01
0.015
% FR/ ºC
Linearity
0.05
0.1
% FR
Gain stability- 1st 1000 hours
0.2
0.4
% FR
90 day offset stability
6
10
µV
Operating temperature range
0
50
ºC
Storage temperature range
-20
70
ºC
Humidity
95
%
Noise (1kHz / 20Hz filter / DC powered)
3
7
mV p-p
Output Options
±10V, ±5V, 0 - 10 V, 0 - 5V, 0 - 20mA, 4 -20mA. NB: Current output is link selectable for source or negative sink (common negative or common positive)
Connections
Field screw terminals - 2.5mm² rising clamp
Enclosure
ABS case 164 x 84 x 50 sealed to IP67 fitted with 3 off cable glands
Controls
Gain pot, Offset pot, Coarse gain switches
Coarse offset switches, Filter cut-off switches
Frequency select switch, Output mode switch
Environmental
Relative Humidity
95% maximum non condensing
CE Environmental Approvals
European EMC Directive 2004/108/EC, Low Voltage Directive 2006/95/EC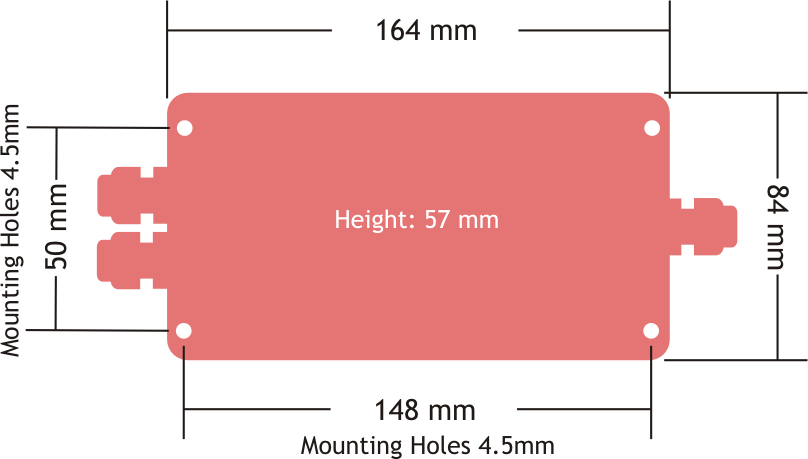 Documents
Software
No relevant software available
Product order options
Please read the following before selecting the options for this product:
Select the appropriate product based on your choice of power supply.
| Options | Code |
| --- | --- |
| Signal Conditioner & Amplifier DC Powered | LVDT/D OBSOLETE |
| Signal Conditioner & Amplifier AC Powered | LVDT/A OBSOLETE |
Q: Does the SGA / LVDT lose its calibration if you switch it from 4-20 mA to 0-10 V?

A: Yes

For more 'Frequently Asked Questions' please see our Knowledge Centre