Local Wireless Receiver Transmitting to Mobile Networks (T24-RDC)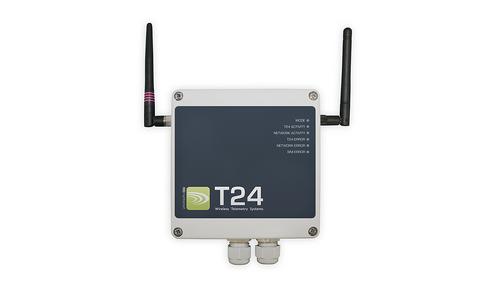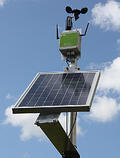 Uses mobile network (GPRS) to transmit text message, email FTP and web
Receives data from up to 200 wireless transmitters
User configurable alerts on event
Wireless sensor range of up to 800 m (2,600 ft)
Easily integrated into current Mantracourt systems
Low power functionality for prolonging battery life
Date and time stamped data
Data stored in not volatile memory
Remote configuration via SMS
Data stored onboard in case of temporary GPRS connection failure
On board rechargeable battery
IP65 enclosure measuring 122 x 120 x 55mm (not including antenna and glands)
View product sheet
The wireless sensor data collection from up to 200 sensors has been developed to utilise the existing GPRS network to enable remote monitoring for a wide number of applications using Mantracourts wireless T24 inputs.
Click here to view & download associated free software.
Using a Quad Band GPRS telemetry modem, the wireless data collector allows users to log and report data to multiple destinations including servers, email addresses and mobile phones, allowing for world wide access to data for recording and monitoring.
Accepting remote data from multiple inputs: mV/V strain measurement, 4-20 mA, 0-10 V, temperature, pulse and potentiometer. All data is time and date stamped and sent to destinations at regular intervals.
Measurements are also compared to user defined limits which can trigger alert messages allowing real time monitoring of an entire system.
Please Note: The RDC is a wireless sensor data collection from up to 200 sensors device which communicates using a GSM GPRS modem and therefore is bound by the restrictions and limitations of a mobile data network.
*Maximum range achieved in open field site with the T24 acquisition module at a height of 3 metres (9.8 feet) above ground and T24-HS held at chest height pointing towards the acquisition module. Specification at 3V supply at 25°C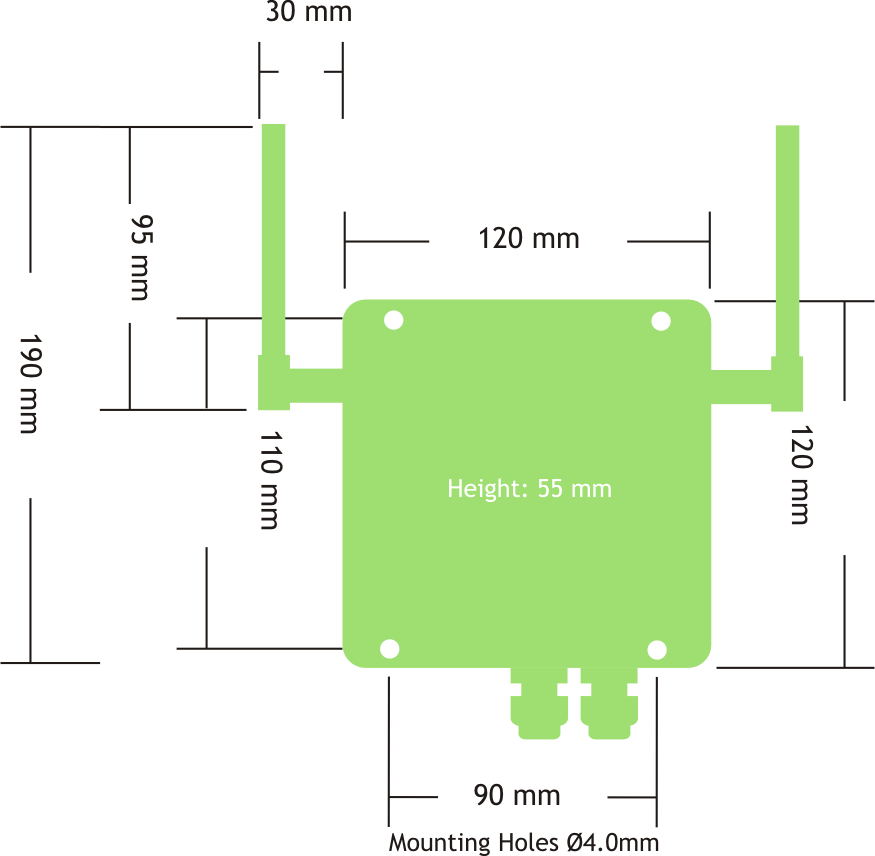 Software
T24 Toolkit : This toolkit allows configuration, calibration and testing of the T24 range of 2.4GHz telemetry products.
Product order options
| T24-RDC | Code |
| --- | --- |
| Local Wireless Receiver for 1 Channel | T24-RDC-1 |
| Local Wireless Receiver for up to 2 Channels | T24-RDC-2 |
| Local Wireless Receiver for up to 5 Channels | T24-RDC-5 |
| Local Wireless Receiver for up to 10 Channels | T24-RDC-10 |
| Local Wireless Receiver for up to 200 Channels | T24-RDC-200 |
These are the following industries and applications in which this product has been used:
Q: What is the range of the T24-RDC?

A: Receiving 800m. Transmitting uses the mobile data network (global).

Q: How many channels can the T24-RDC support?

A: Up to 200

Q: What different options for data delivery are there?

A: Email, FTP, SMS & HTTP Post

Q: How fast can the T24-RDC log data?

A: A maximum of once a minute

For more 'Frequently Asked Questions' please see our Knowledge Centre