Custom OEM Solutions
We Offer a Uniquely Complete Design & Manufacture Service for OEM's
Custom engineering is at the heart of our business. As an OEM customer we can offer you a complete design & manufacture service, often creating entirely new and technologically advanced products that meet your exact needs and requirements.
In-House Design Team and Lab
One of our key assets is our team of design and development engineers – in total, we have six engineers supported by three technicians – with a fully equipped laboratory, including specialist EMC and RF test equipment, that is used when developing products and making prototypes. Our skills include Analogue Circuit Design specialising in High Accuracy, High Stability Strain Bridge Measurements. Many of our designs are micro-controller based using the latest in 8 and 32 Bit processors.
Cost Effective With Product Assurance
To make best use of our design resources, we are often able to modify an existing product to meet your specific needs, and we can call upon a design portfolio of over 1000 different designs to help us in this customisation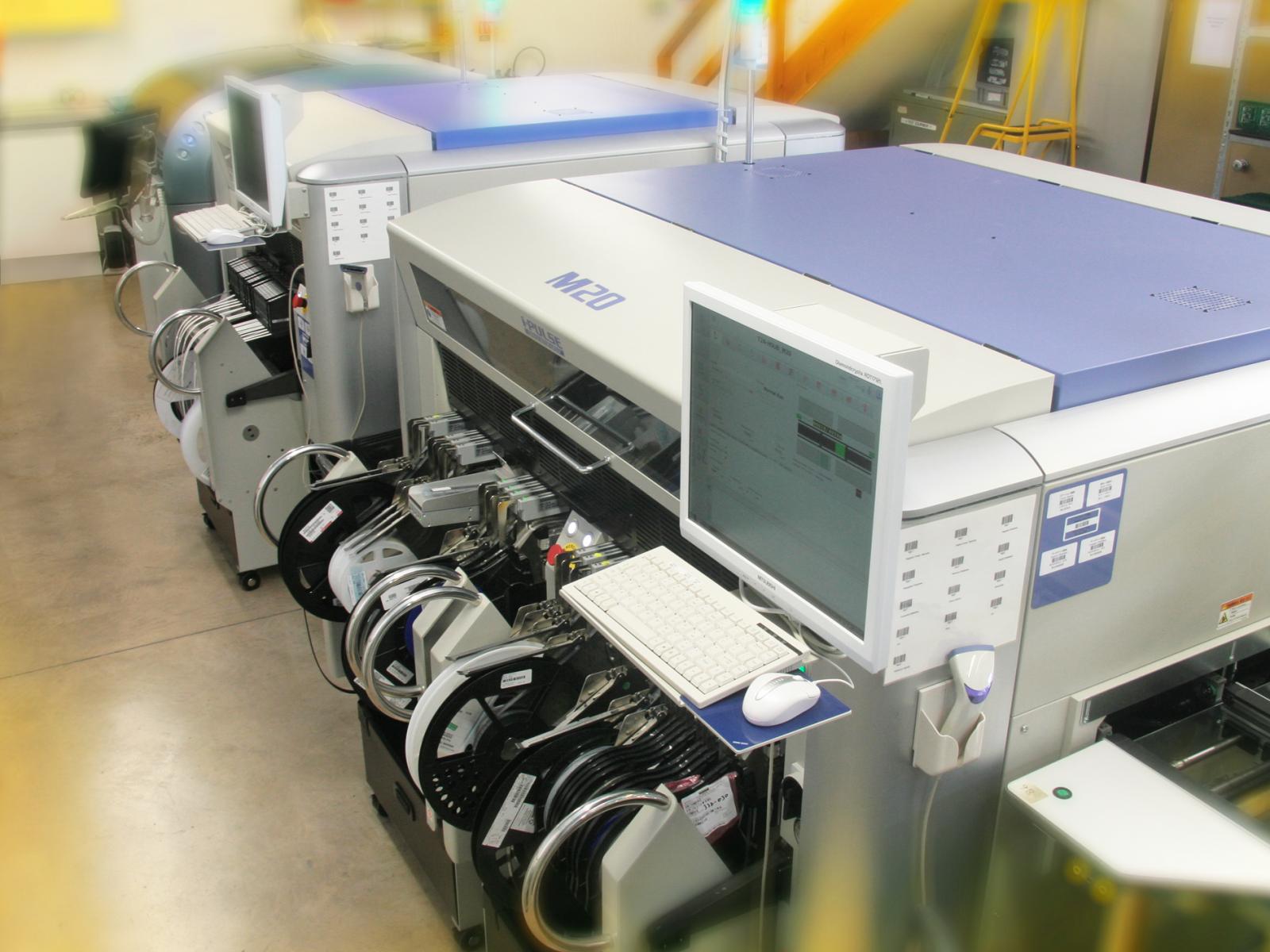 work. This can provides a cost effective solution with the assurance of tried and tested design platform.
Flexible & Timely Manufacture
Our state of the art manufacturing facilities offer reliable, flexible and timely production whether your custom requirement is small or large. Quality is key for us and continuous investment in equipment and automation enables us to achieve extremely high levels of repeatability. Certification to ISO standards confirms that we adopt a continuous improvement approach to service and quality assurance. Our goal is total customer satisfaction.
Examples of OEM Partnership Projects
We work with world leading OEM's to provide customised solutions that meets their exact specifications.
FLUID DISPENSE SYSTEM
Working with the world leading manufacturer, distributor and marketer of premium lubricating oils and greases,
we developed a flow meter that is controlled via a radio telemetry link and is used for the dispensing and
reporting of high grade lubricating oil, for greater accuracy, security and faster service to the customer.
Mantracourt was responsible for the design of the hardware as well as the PC software which operated the system.
FORK LIFT WEIGHING SYSTEM
Mantracourt were approached by a multinational scales & analytical instrument manufacturer to design a battery powered radio based measurement system for a fork lift truck application.
The system comprised of two modules; the measurements were taken from four load cells and two inclinometers. These measurements were transmitted over a radio link to a Radio PC module which was fitted to a PC inside the cab of the fork lift. Mantracourt again has undertaken ongoing development with this project and has recently upgraded the system to utilise our 2.4 GHz radio.
SCISSOR & BOOM LIFTS
Mantracourt has worked closely with multinational manufacturing heavyweight JLG Industries Inc., an Oshkosh Corporation Company for over 16 years. The OEM device for X-Y axis load pin measurement has been developed and manufactured in Mantracourt's own state-of-the art facilities and is vital to ensuring
the stability of JLG's scissor and boom lifts.
Mantracourt recently won the Platinum award in JLG's 'Partnership in Action' award 2017 supplier cost reduction programme.

For more information: Download our OEM Services Brochure