Telemetry Monitoring on High Altitude Roads
Mountain roads are treacherous places in the winter and operatives must patrol roads to ensure that they are clear. Snow can be kept off the roads using snow fences that are held to the mountains using steel ropes.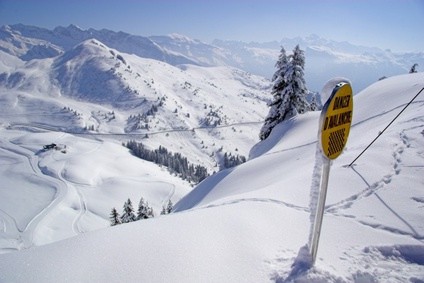 The Problem:
A highway's company needed to monitor and calculate the weight of the snow behind the fence and ensure that any sudden release of strain is alerted to a control room at the base of the mountain.
The Solution:
The weight of snow being held behind a snow-fence can be calculated by monitoring the strain on the ropes which are holding the fence in place. Using telemetry strain gauge acquisition modules (T24-ACM-SA) to measure the rope strain, data is transmitted to a roadside PC that is connected to the Internet. The T24-ACM-SA transmits the strain value every 30 seconds to a T24-BSue which provides a range of up to 800 metres (2,624 feet). The measurement data is logged by the PC to a CSV file which can be downloaded remotely from the computer. The software that processes and logs the data from the T24-ACM-SA is also able to email alerts in case of any sudden release of strain in any of the ropes which may indicate an avalanche or fence failure.
Products used in this application:

Wireless Sensor Transmitter IP67 Enclosure
T24-ACM

Wireless Telemetry USB Base Station Extended Range
T24-BSue

Wireless Wind Speed Transmitter (Anemometer)
T24-WSS