Superyacht Sail-track Development
The Application: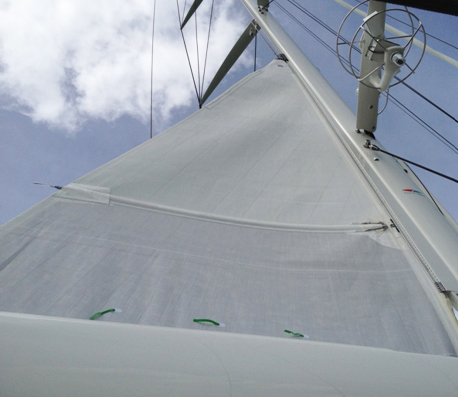 Superyachts need to achieve maximum performance and the measurement of multi-directional connection forces between the sail and their sophisticated sail rolling mast-track system is essential to achieve this.
The Solution:
Custom load cells were interfaced with the T24-SA strain gauge acquisition module and the data was streamed to a T24-SO serial output interfaced logger, located on a nearby spreader. The T24-SA modules were fitted into slender sail battens with long custom made antennas to transmit data from each channel at 50 data samples per second.
The benefits of the wireless T24-SA system meant 50 m lead wires were not required, as they would be fouled by the damaging marine environment and by the sail furling structures. The system channels were powered on and off over a period of 3 months using the sleep/wake command on the T24-HA hand-held controller and display. This permitted all project objectives to be achieved and real-time sailing loads could be viewed for instant system feedback whilst conserving batter life when not in use.
The T24 wireless load system delivered a discrete and unobtrusive method of obtaining data once highly difficult to obtain.
Products used in this application: