Hoskin Scientific Enable Success in Canada
9 Apr 2013
We have recently appointed Hoskin Scientific as a technical partner for the sales and support of our range of wired and wireless instrumentation products in Canada.
"We are delighted to announce Hoskin Scientific as our Canadian technical partner. We are very pleased to have such a respected company assisting us in the Canadian region," stated Jonathan Purdue, Business Development Manager at Mantracourt.
"Our success has been built on working closely with engineers, helping us to understand their requirements and to assist them in using our products. The team at Hoskin Scientific is a very good match for this approach, having a high level of technical expertise and excellent customer service."
For over fifty years, Hoskin Scientific has been a supplier of testing and monitoring instrumentation to the Canadian market. With offices in Vancouver, Burlington, and Montreal, its customers are able to receive local sales and technical support in its three major departments.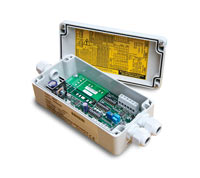 We are a leading manufacturer of industrial measurement technologies, including strain gauge, temperature, resistance, pressure, voltage, current, potentiometer, rate, flow, LVDT and displacement in either analogue, digital or wireless form.
Our equipment provides essential data to engineers and scientists seeking to understand, control or optimize real world parameters and systems.
"We have very much appreciated Mantracourt's collaboration in a unique aeronautical testing instrumentation project," said Morris Kadoury, Instrumentation Manager. It has been a highly demanding application that has benefited from the integration of Mantracourt's T24 wireless instrumentation technology."
We have also recently announced the release of T24LOG100, a data logging software package that can handle up to 100 channels of wireless instrumentation data simultaneously whilst also offering a range of sophisticated features that will enable engineers to optimise system monitoring and control.