Mantracourt Expands Workforce
29 Jan 2013
The workforce at Mantracourt has expanded in recent months in order to address an increasing demand for measurement products and to help further grow overseas sales. Recent additions to the workforce include Jonathan Purdue (Technical Sales),
Louise Stubbs (Marketing Coordinator) and Andrew Edkins (Production Coordinator).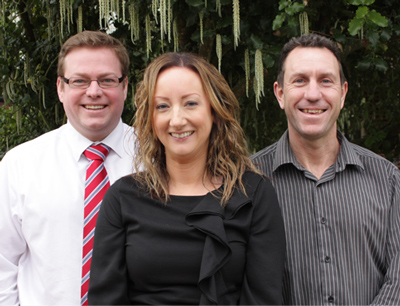 "In recent years Mantracourt has brought several innovative technologies to the marketplace and we are now seeing a strong demand for these products," said Kelly Voysey, Sales and Marketing Manager. "Jonathan, Louise and Andrew have brought a lot of experience, knowledge and energy to the company, enabling us to maintain our high level of customer service and quality of production during this time of growth. We are very pleased to have them on board."
Jonathan Purdue has taken on the vital role of providing technical support to customers, the sales team and worldwide distributors. Jon is also focused on developing business for Mantracourt's standard product range. Prior to moving to Mantracourt, Jonathan worked in analogue and digital radio and web based vehicle tracking.
Louise Stubbs is Marketing Coordinator, responsible for keeping customers and the wider industry up to date with Mantracourt's recent development and new products. She is also helping to develop Mantracourt's overseas strategy. Louise had previously spent 16 years working within the marketing department of a worldwide geophysical company that provides products and services to the oil and gas industry.
Andrew Edkins has been brought on board to help manage Mantracourt's in-house production facility. Andrew's background is in manufacturing, with previous experience in areas such as electrical wiring harnesses, surgical tools (ultrasonic products for medical applications) and industrial climate control.
"At Mantracourt we design and manufacture all our products in-house," said Kelly Voysey. "This means that, with the right team, we can control the quality of both the products and the customer experience of our products".