Mantracourt goes Platinum in the USA!
29 May 2017
"It's an impressive achievement," says Robert Willmington-Badcock, Mantracourt's CEO. "A win, like this, is an endorsement of the values and systems that make Mantracourt so valued by our customers."
Mantracourt, the industry leading manufacturer of high performance strain gauge, load cell signal conditioners and innovative wireless telemetry, has a peerless reputation for creating the best and most reliable technology in this sector.
For over 40 years, Mantracourt has been supplying cutting-edge technology to OEM sensor manufacturers. A vital part of their success has been constant investment into in-house manufacturing processes and equipment. This investment is backed up by a highly skilled team of design and development engineers who create both hardware and software to fit client needs. Put simply, Mantracourt is THE trusted supplier in the field.
We can reveal the Exeter-based company's prestige has been further boosted by winning the platinum award at a competitive event in the USA.
The 'Partnership in Action - Supplier Cost Reduction Idea Program' (or SCRIP) is a hotly contested competition run by multinational manufacturing heavyweight JLG Industries Inc., an Oshkosh Corporation Company – world leading specialists in the design and manufacture of access and lifting equipment. The winners were announced in a ceremony at JLG Industries HQ in McConnellsburg, Pennsylvania. Mantracourt took the platinum award (the top prize available) at the event, beating a host of international companies.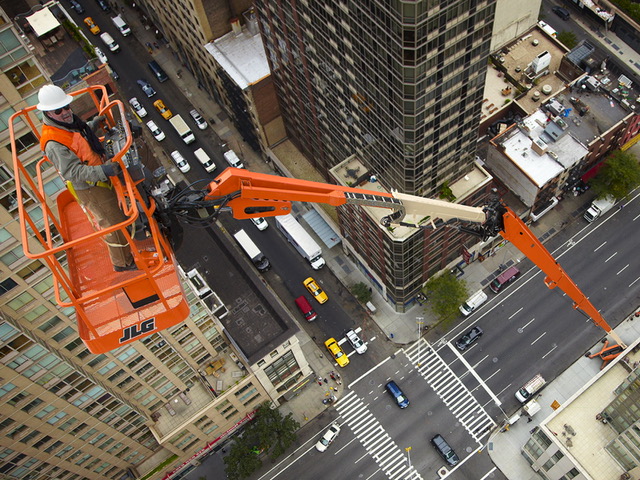 The prize was given for a specialised load sensing system that Mantracourt managed to attain at a cost effective price. This was achieved by investment in their processes and production equipment in addition to working with suppliers to establish competitive pricing.
This OEM device, developed and manufactured in Mantracourt's own state-of-the-art facilities, is vital to ensuring the stability of JLG's scissor and boom lifts.
Mantracourt's CEO added: "We were up against major players internationally, so to come out on top is excellent. The award is the culmination of a lot of hard work from our teams in the UK and around the world."
"We are excited on behalf of JLG and Oshkosh to award Mantracourt the Inaugural 'Partnership in Action' Platinum Award." said Mark Vierling, Vice President GPSC, JLG Industries. "We are very proud that the Supplier Cost Reduction Idea Program (SCRIP) continues to generate such great results and believe that this award speaks to the level of dedication supplier partners like Mantracourt, place on mutually beneficial cost reduction efforts."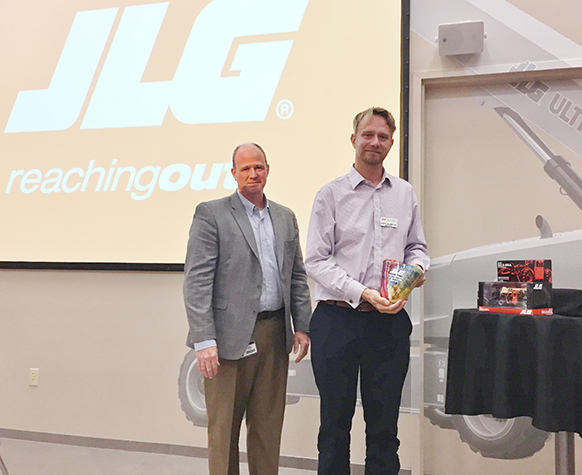 Mantracourt CEO Robert Willmington-Badcock is certain that it's no fluke the British company won the Platinum award – which celebrates cost reduction in high quality components: "Relationships are important to us. We've worked closely with JLG for over 16 years. They know we have a unique in-house design and development team that responds quickly to their needs in a cost-effective manner. Being responsive and flexible is what all our customers need and it's something we're justifiably proud of. Custom engineering is at the heart of our business. We can offer our OEM customers a complete design & manufacture service; often creating entirely new and technologically advanced products that meet their exact needs and requirements . It's why companies want to have long term relationships with us: we put them first."
Does the Mantracourt CEO draw conclusions from the company's success? "People want excellence and peace of mind. With our constant investment in processes and production, along with our obsessive dedication to detail, we provide both. The SCRIP award proves we can do it all at a cost-effective, highly competitive, price. Clearly we're worth our weight in gold. Or should I say 'platinum'?"