Sponsorship of Formula ETS Racing Team for 2013 Season
19 Mar 2013
We are delighted to announce that we will be providing further sponsorship to Formula SAE ÉTS, a student racing car team based out of École de Technologie Supérieure in Montréal, Canada.
The Formula SAE ÉTS team approached Mantracourt in 2009 for access to their specialist instrumentation equipment and unique products.
The team use Mantracourt's wireless torque and load measurement technology to monitor car performance to gain essential information for both testing design modifications and to optimise race-track settings.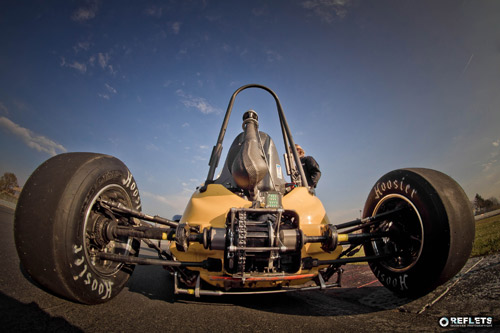 During the 2012 season the Formula SAE ÉTS team enjoyed considerable success in several international competitions whereby they secured a number of 1st and 3rd places, against fierce competition. http://www.formuleets.ca/
"We really value Mantracourt's sponsorship and technical assistance", said Patrick Leroux, Manager of Vehicle Electronics. "Wireless torque measurement is really important to improve our racecar. We use it for differential load transfer characterisation for many setups and it helps us to choose which one is the best for our application. It also helps us improve our differential model in our lap simulator."
The Formula SAE Competition is organised by the Society of Automotive Engineers. Over 500 competing university teams from all over the globe, design, build and test prototype Formula-style racing cars and compete in categories such as Design, Endurance, Fuel Economy, Acceleration, Cost & Manufacturing Analysis.
"We are very pleased to be continuing our sponsorship of the ETS team," said Louise Stubbs, Marketing Coordinator at Mantracourt. "We share a similar passion about our technology, as they do about their car design, so it has been exciting and fun to be a part of their success. We wish them all the best for the 2013 season. We will be following the team's performance."
We have recently announced the release of T24LOG100, a data logging software package that can handle up to 100 channels of wireless instrumentation data simultaneously whilst also offering a range of sophisticated features that will enable engineers to optimise system monitoring and control.