Wireless Strain Gauge System Enables Superyacht Sail-track Development
19 Jul 2013
The T24 wireless instrumentation system has been used by New Zealand based Southern Spars, a world leader in the development and manufacturer of carbon spars and rigging for superyachts.
Using custom load cells designed to measure multi-directional connection forces between the sail and their sophisticated sail rolling mast-track system, the T24 wireless telemetry system was used to relay real-time data whilst under sail.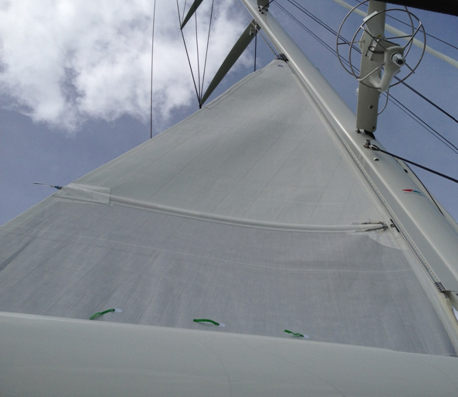 Each load cell was interfaced with the T24-SA strain gauge acquisition module and the data was streamed to a T24-SO serial output interfaced logger, located on a nearby spreader. The T24-SA modules were fitted into slender sail battens with long custom made antennas to transmit data from each channel at 50 data samples per second.
"This has been an exciting and rewarding application for us," said Jonathan Purdue, Business Development Manager. "This project really does highlight the innovation that wireless instrumentation is enabling; the collection of real-time high speed load data from a mast that is more than 50 metres high, whilst at sea and under sail, is quite a feat, and we are very proud of the contribution that our T24 system has made to this project."
The benefits of the wireless T24-SA system meant 50 m lead wires were not required, as they would be fouled by the damaging marine environment and by the sail furling structures. The system channels were powered on and off over a period of 3 months using the sleep/wake command on the T24-HA hand-held controller and display. This permitted all project objectives to be achieved and real-time sailing loads could be viewed for instant system feedback whilst conserving battery life when not in use. The T24 wireless load system delivered a discrete and unobtrusive method of obtaining data once highly difficult to obtain.

Southern Spars' spar and rig packages feature on many award winning racing and luxury superyachts and the company has recently been selected as a finalist in two categories for the Auckland Export Awards 2013.
"We really appreciated Mantracourt's support on this project, their engineers were highly responsive to the issues we faced and committed to helping at all times," said Carrick Hill at Southern Spars. "It made all the difference in solving the problems we faced and I'm sure contributed to their product development also."