AE Sensors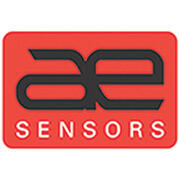 Quote / Price Request
Contact Details
AE Sensors
Jan Valsterweg 92
Postbus 9084
3301 AB Dordrecht
The Netherlands
Tel: +31 (0)78 621 31 52
Company Profile
AE Sensors supplies and manufactures sensors and systems for measuring pressure, differential pressure, level, flow, length, position, vibration, acceleration, speed, strength, weight, time, angle, angular velocity, angular, pressure distribution through film and detection of gases, etc.
Also development of data acquisition systems and delivery of radio telemetry and PCM High-Speed ​​Data Acquisition and Processing, radio telemetry and radio control.
For almost 25 years, a household name in the world of sensors. Whether it is an offshore application at 3 km depth in the Gulf of Mexico or an extremely precise, nanometer resolution, length measurement on a machine that wafers produced, they have the knowledge and products.
There is a showroom / training center available for product support and training.