A Guide to Successful Wireless Sensor Installation
1 Oct 2021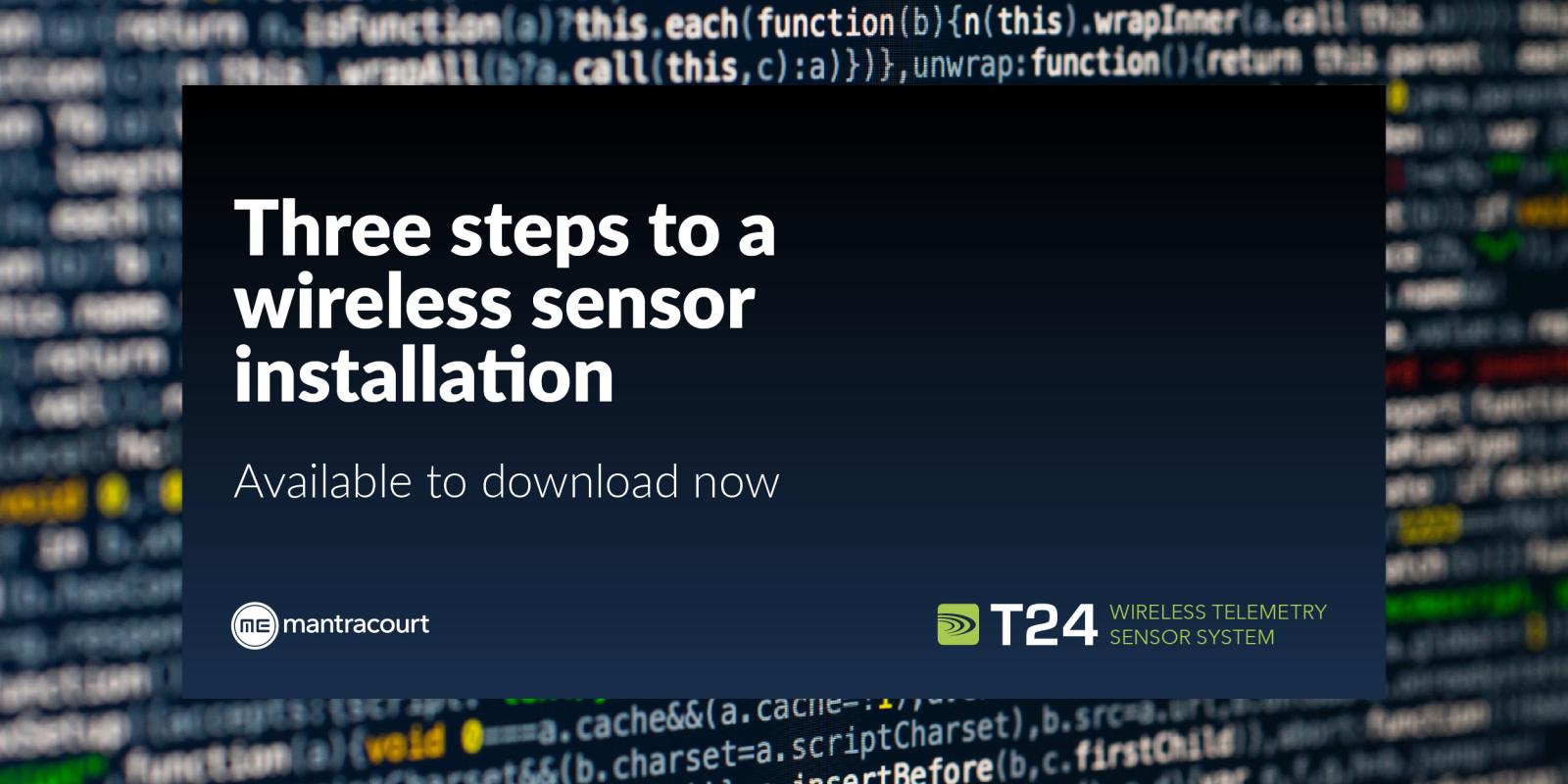 Signal conditioning and sensor system specialist Mantracourt has created an infographic to show how engineers across many industries can achieve the best results from their wireless sensor instrumentation.
This comes at a time where the number of automated devices continues to grow and engineers working in sensor design and implementation can monitor the performance in a reliable, cost-effective way. Mantracourt's guide to wireless sensor installation is available on the company's website.
Wireless instrumentation for test and measurement play a central role whether long or short term collection of data is needed. The instrumentation is compact and embeddable if required, plus there is a host of modular options to suit a variety of industrial sensors such as load, strain, pressure, force, torque and other 4-20 mA / 0-10 V conditioned sensors. The wireless system provides a tool for managers to gather and analyse data from their sensor installation efficiently. However, certain steps must be followed to see all the benefits of wireless data technology.
"The trouble with wireless telemetry systems is that if simple steps aren't taken to install it correctly, the equipment won't be optimised to perform at its best," explains Tom Lilly, application engineer at Mantracourt. "These challenges can be tackled by taking time to carry out a site survey."
"Using a receiver like a T24 handheld device, or a radio spectrum analyser function found in our free software, the data capture capabilities can be assessed on-site, identifying if any dead spots exist which can be easily overcome if planning takes place. When this is done, its important to think about your sensor's lifespan which can be lengthened with adjustments to data transmission and measurement rate to conserve battery life. The last part of the planning is to how best to manage your data"
With Mantracourt's guide to successful installation, engineers across many industries can measure and monitor data variables such as linear movement, wind speed, temperature, pressure, humidity, force or torque. The flexibility and ease of installation of a wireless system results in lower maintenance costs with reliable data collection over many years and can save time and cost compared to similar wired systems. The other added advantage of system is re-use, as systems can be redeployed relatively easily. The X24 Sensor System is also available for measurement in ATEX/IECEx for zones 1 & 2.
Mantracourt's modular T24 series, which features in the infographic, includes an ecosystem of sensor transmitters, base stations, robust handheld displays, serial output modules, relays and analogue outputs. The newly launched SensorSpace gateway can be easily added onto a T24 system to provide the same wireless data to a cloud based platform which can be fully customised to suit the needs of the project and accessed via desktop or mobile device.
Engineers can download the wireless sensor installation guide from the Mantracourt website. For more information on how to implement the best solution for your application, visit the Mantracourt website or call on +44 (0)1395 234000.