Consistency in Repeatable Weld Joints
For a repeatable weld, the clamp that holds the two metals that forms the joint should be consistent in force.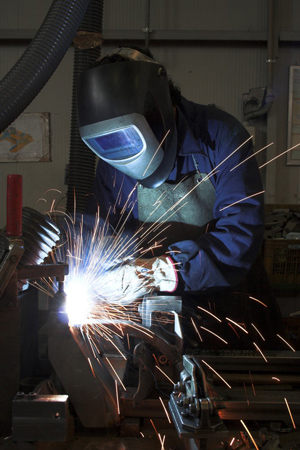 The Problem:
A supplier of welding equipment produces such a clamp but wants to ensure consistency.
The Solution:
A strain gauge was embedded in the clamp wired to a DSC strain digitizer and controller module. The target force was applied, then captured and stored in the DSC by closing a switch. In operation, whenever the target force was achieved, the DSC controller would drive an LED lamp to indicate that the correct force was applied and ready for welding. Additionally, the live force value and the set force level can be viewed at any time by connecting a PC to the DSC and viewing the data with instrument explorer.
Products used in this application:

Digital Load Cell Converter
DCell

Digital Load Cell Converter
DSC