Testimonials | Mantracourt
Mantracourt devices are used in many different industries and applications and we are proud to be associated with the organizations which use our products. Here are just a few.

What our Customers Say...

"Mantracourt has an excellent tailorable approach to creating a system that fits your needs. Our company needed to create an experimental measurement system and it was only cost feasible by acquiring equipment that was very specific to the design requirements. By using only the needed items, we significantly saved compared to what was quoted by other companies' platforms which did not allow to specify the components. Also, Mantracourt transmitter packaging options allowed for fitting to our design which was critical for us. Finally, aftersupport for a very specific programming option request in the logging software was also provided which really saved us on a requirement that we had. Thank you Mantracourt!"
James Ahn, Engineer
On occasions that we have needed help from Mantracourt they have been very helpful. Knowledgeable and customer service is second to none.
Rebecca Kelman, Materials Supervisor, Red Rooster Lifting

"We "stumbled" upon Mantracourt when we were searching for a supplier of load cell amplifiers for a precision testing machine. Our customer fast-tracked a control system upgrade that required 150 load cell amplifiers on a very short schedule. Mantracourt increased their production to meet our tight schedule and worked out the shipping details to our U.S. address. The quality was excellent and the pricing was extremely competitive. The LCD20 was very easy to install on DIN rails and calibration was simple and swift. We utilized their software to commission, calibrate and store the calibration profile of each LCD20 transmitter. The software installed without issues and was easy to use. We are delighted with the product, price and performance. Based on our experience, we highly recommend Mantracourt!"
Mark Robinson, Project Manager, Corsair Controls Inc.



"We worked closely with the engineers at Mantracourt to create a wireless solution to suit our exact requirements. Their superior expertise and highly responsive technical support provided invaluable in producing our end solution".
Nick Turicek, Account Relations Manager, Inora

"With today's high expectations, Mantracourt's product technology is always my first choice for providing top quality and versatility. There's always an excellent choice available when looking to provide clients with regular and unique solutions to application requirements. The T24 technology never ceases to impress with its choice of range, and is fundamental in Power Jacks' offering high tech, reliable equipment, in an ever demanding market."
Richard Legge, Technical Manager, Power Jacks



"We have been using Mantracourt products for several years, incorporating them with our offerings to give our customers reliable, hassle free equipment. We have found their products to be superior in workmanship and the technical support we get is top notch. Thank you for such great service."
Joe Hance, Load Cell Central

"We've found the Mantracourt equipment to be very robust and effective and the engineering team behind it very helpful and supportive."
Tony Gould, Technical Director, Groundforce

"We really appreciated Mantracourt's support on this project, your engineers were highly responsive to the issues we faced and committed to helping at all times. It made all the difference in solving the problems we faced and I'm sure contributed to their product development also."
Carrick Hill, Southern Spars

"Fantastic customer service and quick shipping. One of the best customer support services we have seen in a long while. We are also very pleased with the T24LOG100 functionality, updates, specialized software branding and advanced features. Our customers find the software easy to use, fully functional and being laptop based makes it all easy".
Larry Jackson, Jackson Scales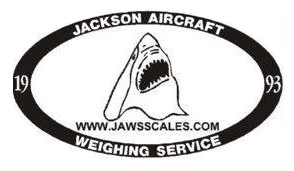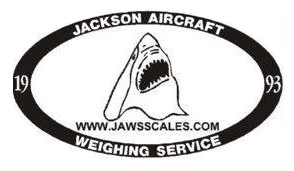 "I must congratulate your team on a brilliant product. Looks most excellent!"
Alan F. Kicks, PTC Electronics, Inc.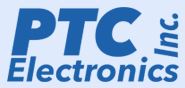 "We value our association with Mantracourt and our enquiries and issues have always been handled promptly by all your personnel."
Donald Carbone, D & R Controls