Meet The Team - Michal Piekut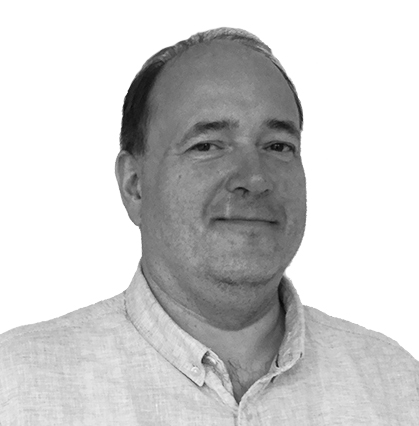 Mike joined Mantracourt in 2018, bringing over 20 years of experience in developing PC software and an extensive background in PCB manufacturing and electronics. In his spare time Mike's enjoys history, travelling and playing 80's music on the keyboard.
As a Software Engineer with over 20 years of experience in the industry what is your approach to writing and testing code to realise a project here at Mantracourt?
Once the governing aspects of an application have been established a process of design begins to meet the challenge of performance requirements. Through collaborative design of our engineering team, we're able to identify innovative additional features to a product solution. Only then can the coding begin. From experience I engage the most effectual lines of code utilising 1 line rather than 10! We operate a 'waterfall' method of vigorous testing in-house and with real-world users before releasing the software.
Can you describe the software development process to non-technicals?
You do need a passion for software development, it's a way of life! It is a process of identifying a problem, methodically converting a design by choosing the right tools, language of code, framework, and aesthetics of how the software will look.
How do you support in the development and maintenance of Mantracourt products?
Product development is shared with each engineer supporting in their specialist field. We have a chain of support for customers and the developer is the last port of call, if they can't rectify an issue with software no one can! But as we design and manufacture in-house, we are most likely to find a solution.
What's your programming mantra?
It's not so much a mantra, but enjoyment is key. One of the best things about programming is most people enjoy what they do, you wouldn't follow this career if you didn't.
If you could teach a course on something, what would it be?
I enjoy reading history, in particular World War ll or the 'Real' British Empire but I'm not sure I would be a very good teacher! I certainly like to share and discuss knowledge of history as we can learn so much from it.
What would be your specialist subject on Mastermind?
Electronics would be an obvious choice as it was my hobby from childhood, I still have projects I built with my father who was an electronics engineer. I'm fortunate to have turned my interest into a career.
If you could trade places with anyone for a day, who would you choose?
There are so many interesting people it is impossible to choose just one, maybe Christopher Columbus. I'd like to change time to the 16th of 17th century or experience very ancient times, although I remember life before the internet and many people think that is 'ancient'!