Meet the Team - Rebecca Bentley, Sales Executive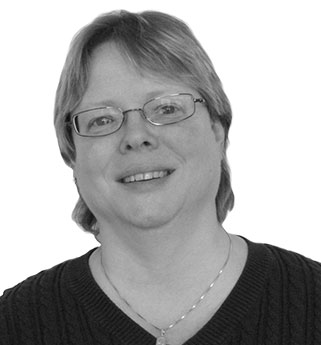 Rebecca joined our team in 2013 quickly establishing herself with exceptional customer service and product knowledge. Here she explains her approach to assist customers, how a methodical approach helps in the world of electronics and what amuses her being an American living in the UK for 17 years.
You have been a part of the team for 8 years and respected for your customer service. What is your approach to finding the best solution for a customer?
Speaking to customers and learning about their application is fundamental to helping them find the right solution. I enjoy research and developing an understanding about a project, by this process I identify the right product and build a customer relationship. I'm aware everyone has different technical knowledge; I aim to base my response so it is appropriate and understandable to the user.
Technical support is central to the overall user experience, being the first point of call how does your knowledge base enable customers to get the most from Mantracourt products?
A sound technical knowledge of our product lines and knowing my way round the product manuals is a great help. When trouble shooting, it is generally a missed step and my methodical approach makes it easy to identify. Obviously, there are occasions when a question exceeds my expertise, but as Mantracourt's products are designed and manufactured in-house, I can easily access the engineers. I like to get to the bottom of a request.
Mantracourt deliver solutions for an extensive range of industries. Are there any trends you are currently identifying?
In recent years there has been a big upturn in greener applications. This is where our wireless technology and remote monitoring really comes into its own. Not only is it more affordable than wired solutions it means less people need to be onsite. This has also assisted monitoring during the current covid pandemic across all industries and improved businesses self-sufficiency.
What accomplishment are you really proud of during your career with Mantracourt?
I like to think I have been part of establishing the company's presence. I began Mantracourt career working as an administrator and progressed to Sales, assisting with customer management. My technical knowledge has advanced, and I am proud to be part of the Mantracourt journey.
Having lived in the UK for 17 years is there anything which still amuses you?
I grew up watching British films and television so for me driving down country lanes or visiting small villages feels like being on a movie set. It makes me smile when I see terrace housing identify their boundaries with different colour paint, even if it is in the middle of a drainpipe!
You love exploring the UK where has been your most memorable destination?
I love the sense of space found in Dartmoor or Hayle, Cornwall. Originating from rural North Carolina, USA, where my house backed on to Cornfields, Exeter can sometimes feel a bit cramped. But, fortunately with a short drive out of the city I can access these amazing wide-open locations.
When you were a kid what did you want to be when you grew up?
The Bionic woman – because she can, jump high, run fast and crash stuff! When I realised that was not possible, I followed the family tradition and became a volunteer Firefighter.