British Science Week Event Success
9 Apr 2015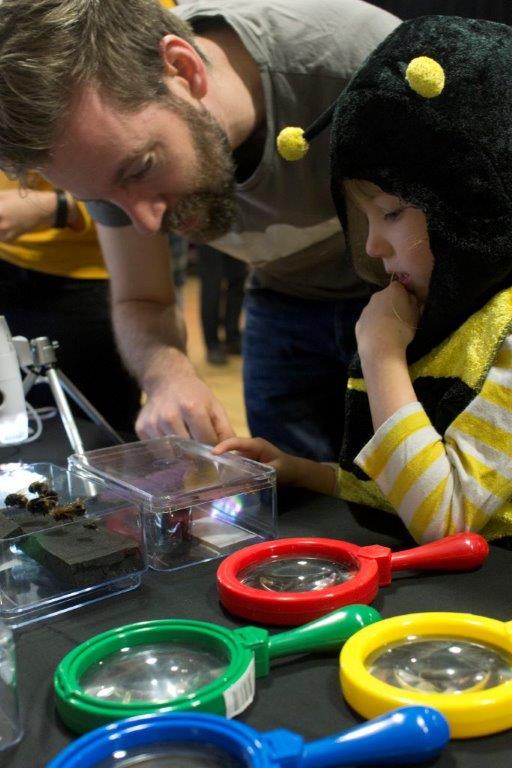 On Saturday 21 March The Festival of Imagination which we co-sponsored, was a-buzz with activities in support of British Science week 2015.
Children and adults alike enjoyed taking part in science activities based on the theme of the bee. A big attraction was the "See-like-a-Bee" tunnel, a blacked out space illuminated inside only with ultraviolet light in which children were able to experience what the world looks like to bees.
People of all ages were interested in the microscope displays of bees and pollen and in the CD Spectroscopes.
The festival proved to be a great success in promoting science, engineering and technology and provided people of all ages with a great day out, especially our future scientists and engineers!