Designing Electronics for Hazardous Environments
19 Jan 2012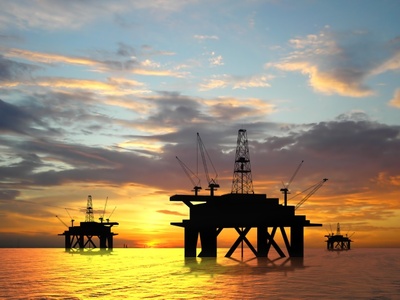 Businesses are increasingly looking to improve safety. Demand for electronic systems that can safely and reliably operate in extreme environments is increasing. This article looks at the challenges engineers face when developing electronics for hazardous environments.
ATEX Approved 4-20mA Load Cell Amplifier
Having recently announced the availability of their new ALA5 Load Cell Amplifier, an ATEX approved strain gauge/load cell amplifier designed for operation within explosive atmospheres in hazardous zones, Mantracourt have taken on the challenge and developed a wealth of knowledge and expertise in this area.
The main challenges for the development of the ALA5 was those of the enclosure design and the consideration of avoiding any potential for the circuit or enclosure to create a spark that may ignite a gas.
"With the electronics, it's about keeping inductance and capacitance down to a level that will not cause a spark," said Brett James, Senior Designer. "This can place a major restraint on design freedom and component choice and this issue can also get more challenging as the supply voltage increases. Ensuring that the power dissipation on components does not cause a rise in temperature that could ignite gases is another major design consideration, and again, can restrict design freedom."
Mantracourt's existing non-ATEX approved amplifier circuit is not only proven but is also often incorporated into other OEM devices. With this in mind, the engineering team were reluctant to make changes to the existing PCB layout. Instead, they focused their attentions on changing component values to address the requirement for avoiding spark creation due to component creepage, clearance, temperature and electrical properties. In simple terms, this meant increasing resistor values and lowering capacitor values. In more realistic terms it meant designing and testing a new circuit that would meet the amplifier performance specification whilst also passing EMC testing and addressing the ATEX requirements as well.

Stainless Steel IP67 Enclosure
"With the enclosure, we have to ensure that it is made from materials that will not cause a spark, for us this was stainless steel," said Brett. "Our design has an IP rating (ingress protection) of 67 and during approval it must survive an impact test to ensure that the IP rating does not fall below IP54".
In order to achieve ATEX approval for a new design, circuit diagrams, a bill of materials and engineering drawing had to be made available for certification, as well as the enclosure, for impact testing. There is also a requirement that the producer of the component is approved as a manufacture of ATEX products having achieving EN 13980. Mantracourt also undertake a 500V isolation test on each unit produced."
"Putting in the necessary 'systems' was probably the bigger part of the project," said Brett. "EN13980 is like ISO9000 with extras. We have to source from approved suppliers, check conformity of components, ensure traceability, and maintain documentation for ten years and such like. This is a lot of work but is essential for working in this part of the market."
Arriving at a design that performed to the required technical specification and met the criteria for ATEX approval took the Mantracourt engineers several months. This high performance amplifier provides 2-wire 4-20mA current loop output and connects in-line providing signal conditioning for strain gauges, load cells, pressure and torque transducers.
"Compared to some of our other products, the ALA5 is not a complex design and has been an ideal product on which to learn the route to ATEX approval," said Brett. "Certainly having ATEX approval adds a lot of value to our equipment and our company, so we are now looking forward to putting other products through the same approvals procedure."