Factory Upgrade Boosts Production & Improves Sustainability
26 Jun 2023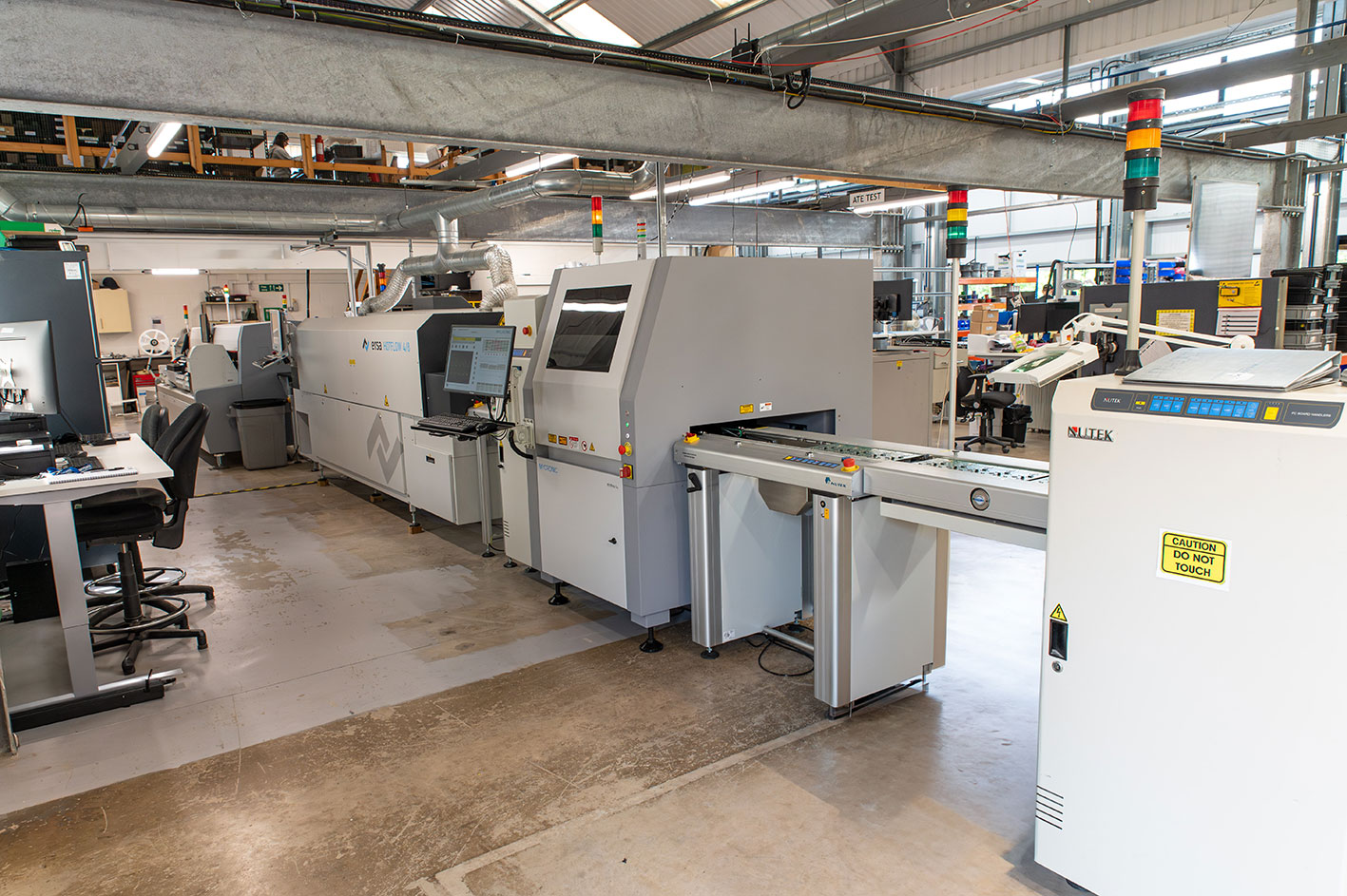 Factory upgrade boosts production and improves sustainability. Mantracourt has invested £500k in a new pick and place line for its factory in a move that enables it to improve production output and improve on-site sustainability. The investment, which forms a key part of the company's targeted growth strategy, will allow Mantracourt to increase product output from 150,000 to 250,000 units per year and boost yield up to 99.9 per cent. Furthermore, the new line will reduce carbon output by 1.5 metric tonnes per year compared to the previous machines.
In recent years, Mantracourt has invested across the board in improving its on-site machinery, processes and capabilities in order to support its continued business growth across several key sectors, including mining, agriculture and entertainment.
Robert Badcock, managing director of Mantracourt, explained, "We have made a lot of effort to invest in, and support, the local community between working with local schools, offering work experience opportunities, printing the local parish magazine and supporting a local rugby team. This means we take great pride in Mantracourt's continued growth from a relatively small electronics firm in Exeter to an increasingly recognised brand of excellence in the electronics industry with a factory fitted with the world's best equipment. This latest investment will help drive even more business growth and create new job opportunities at our Exeter facility."
The new pick and place machine, a Mycronic MyData300 Dual Head Mount Machine, coupled with the new Mycronic MyPro150 3D Automatic Inspection Equipment, which the company invested in at the same time, will produce over 99 per cent of the products Mantracourt offers. These will increase Mantracourt's flexibility and available capacity and continue to fulfil customers needs in a timely and cost-effective manner.
"The new machines give us the ability to kit new runs offline, place a greater variety of components on PCBs and increase the quantity of products produced. In 2022, we shipped about 150,000 products and we anticipate that, because of increased customer demand and market conditions, this will reach 250,000 products per year by 2025. This means our factory's capacity will play a key role in satisfying customer demand moving forwards and this investment improves that significantly," continued Badcock.
"Furthermore, the new pick and place line will use a lower temperature solder paste than our previous machine, reducing our factory's power consumption by 13 per cent and save about 1.5 metric tonnes of carbon emissions per year. This forms a key part of Mantracourt's wider sustainability plan, as we aim to reach net zero as a business by 2030," concluded Badcock.
Mantracourt has made other investments in sustainability in recent years, including installing new rooftop solar panels that provide up to 25 per cent of its energy in winter and up to 75 per cent in summer. It has also installed electric vehicle charging stations at its facility and made efforts to cut waste and increase recycling.
Mantracourt's in-house agile manufacturing design and testing capabilities mean customers can have confidence in its ability to maintain product supply and respond to any industry challenges.
See more on our Youtube channel as Production Manager Alistair Candler explains what the new machines will do for our production line.