Mantracourt Electronics Achieves 25% Growth During 2013
29 Jan 2014
We are pleased to announce a 25% growth in sales for 2013. With product sales of £3.3m, and direct exports making up 45% of this total, we have further established ourselves as a lead role in the design and manufacture of instrumentation technology.
We attribute our success to the growth in demand for the wireless instrumentation range (T24), for which we saw a 63% increase in sales revenue. In addition to this, we have expanded the global technical partner network whereby our products are supplied to sensor and instrumentation companies in over 30 locations worldwide.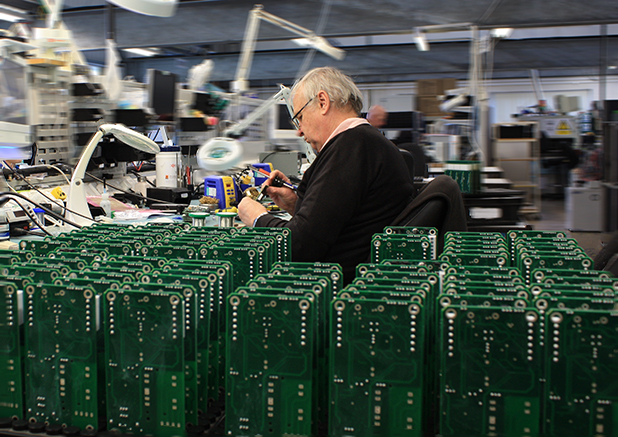 "We are very excited to announce these results," said Jonathan Purdue, Sales Manager at Mantracourt. "Our development team works closely with industry, enabling us to create leading edge instrumentation that works well in the real world. This, coupled with our in house support team and our expert technical partners (distributors), has enabled us to retain existing customers whilst attracting new ones."
During 2013 we invested in a new pick and place machine, as well as further investing in the development of new products such as the USB strain converter (DSCUSB).
"2013 also saw Mantracourt develop special load monitoring technology for the entertainment sector," said Jonathan Purdue. "I think that it is the company's willingness to explore new solutions, and new relationships within the industry, that is enabling us to grow so consistently."