Mantracourt Sponsors The Santorio Project
10 Nov 2016
Mantracourt are proud to sponsor The University of Exeter and students from South Devon University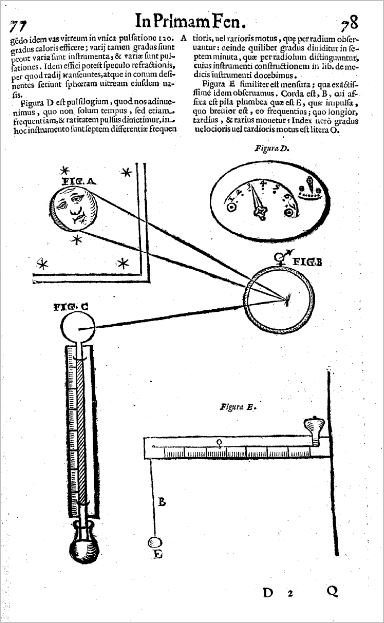 Technical College (SDUTC) in an exciting measurement project where they are recreating inventions of Santorio.
About Santorio
Santorio Santorio, sometimes known as Sanctorius or Santori (1561 to 1636) was a contemporary and friend of Galileo; he was a physiologist, physician and Professor of medicine at Padua University. He was the first to recognise the importance of quantification in medicine and devoted the later part of his life to inventing and perfecting instruments for use in the diagnosis of disease. For this he is remembered today as the father of quantification in medicine.
His best known work was first published in 1614 as La Medicina Statica – Being the Aphorisms of Sanctorius, based mainly on his discovery of what he termed "Insensible perspiration", what we now know as metabolism. To aid this study he invented a weighing chair which he used to weigh himself and everything that entered and left his body over a period of thirty years. From the data produced in this study he recognised an imbalance between intake and excretion which could not be accounted for by any method of measurement available at the time.
Amongst his many less well known inventions can be counted the medical thermometer, pulsemeter and instruments to indicate the number of pulse strokes per respiration cycle, an essential measurement in diagnosis of some illnesses. By use of these instruments Santorio was influential in transforming the Galenic Tradition in medicine into modern medical practice.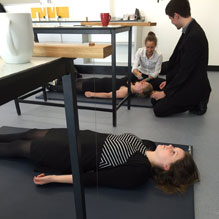 About the Project
In 2015 Dr Fabrizio Bigotti of the University of Exeter Centre for Medical History (CMH) was researching Santorio; he, together with Dr Joanne Welsman, Engaged Research Fellow at the Wellcome Trust funded Centre for Biomedical Modelling and Analysis (CBMA), held a meeting with the aim of recruiting people to help recreate the 17th Century laboratory of Santorio.
Mantracourt Electronics Engineering Technician David Taylor attended that first meeting and took on the task, in close collaboration with Dr Bigotti and Dr Welsman, of recreating Santorio's Pulsilogium – a type of pulsemeter employing a pendulum and scale used as a comparator to indicate very small changes in pulse rate. As a result, David has produced a historically accurate recreation of this instrument originally invented by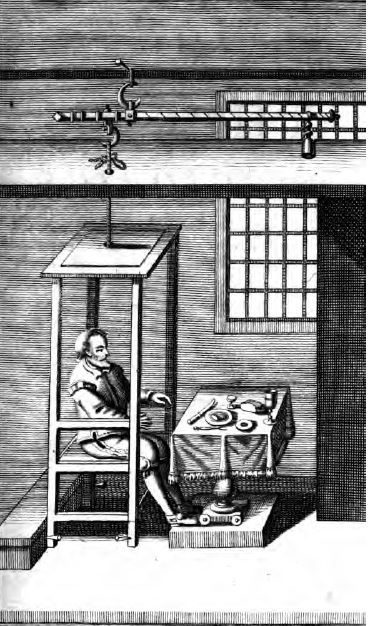 Santorio in the year 1602.
In the process of recreating this instrument the team has rediscovered a great deal of hitherto lost information and gained stronger insights into the world of early 17th Century medicine. In trials, this instrument proved capable of repeatedly resolving changes of 2.4mS at the extreme end of its measurement range. Santorio's Pulsilogium made this possible at a time in history when the best available clocks gained or lost up to 15 minutes in each 24 hour period!
The Next Phase - The Weighing Chair Project
Students from South Devon University Technical College (SDUTC) are now re-creating Santorio's steelyard weighing chair invention. As part of their Engineering and Design project, they will design and assemble the support frame for a modern equivalent of Santorio's weighing chair which will be used to assess the capabilities of the historical re-creation. In the modern version the chair will be suspended under tension loadcell connected to Mantracourt's PSD digital handheld indicator.