New Upgrade to Fault Monitoring Alarm System Improves Time and Cost Savings
6 Dec 2016
Mantracourt announces the launch of a significant upgrade to its Load Cell Integrity Box and Fault Monitoring Alarm – the LCI. This innovative product has been designed to continuously monitor the condition of individual load cells and activates an alarm when faults in the system detected. The latest version now supports both 5V and 10V operation, the main advantage of which is that the new 5V operation requires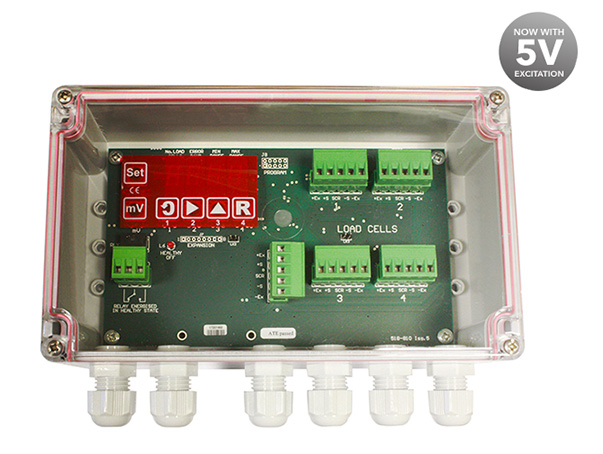 less power consumption from the connected instruments and simplifies barrier selection.
The LCI is ideal for multi-load installations such as silos, tanks and other systems where the failure of an individual load cell can have serious consequences. Its fault monitoring capabilities provide an assured working system by continuous sampling of load cell channels, with an alarm being activated if any failure conditions are detected. All this results in a reduction of downtime via immediate alarm and fault diagnosis, resulting in cost and time savings.
Used in conjunction with host intelligent weighing instruments such as Mantracourt's ADW15, LCA20, SMW, LCD20 or other third-party products, the LCI can be used to detect system failures such as material shortage, overflow or incorrect batching.
"With the increased operating voltage range of 4-12V now supported, this opens the LCI up to a wider range of instruments and is a great addition to the Mantracourt product range" says Jonathan Purdue, Sales Manager at Mantracourt.