LRI Automacao Industrial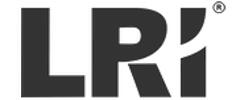 Quote / Price Request
Contact Details
LRI Automacao Industrial
Rua Antonio Joaquim Mesquita,
377, Porto Alegre-RS, Brasil
Tel: 0800 704-4788
Company Profile
LRl began operations in 1993 and what is now one of the most serious and well - founded companies in the Industrial Automation area in Brazil.
The main objective of LR Industrial Computers is providing the market with technological and highly reliable solutions, combining affordable with the latest innovations in the areas in which it operates - Data Acquisition Systems, Data Communication Systems, Computer and Industrial Workstations and Industrial Power systems - providing, in these areas, a full range of products with the highest technology.
The portfolio of customers, LR Industrial Informatics, is made today by companies who value focusing on the future technology. More than half of the organizations cited in the "Ranking of the Top 100 Private Companies and State of Brazil" is part of this portfolio.
Focusing on the complete satisfaction of all its customers, LR Industrial Computers has a highly upgraded stock, providing immediate delivery in the country and with great agility in other countries, and technical support of total excellence.