OEM Wireless Line Tensiometer System (T24-LT1 & T24-HLT)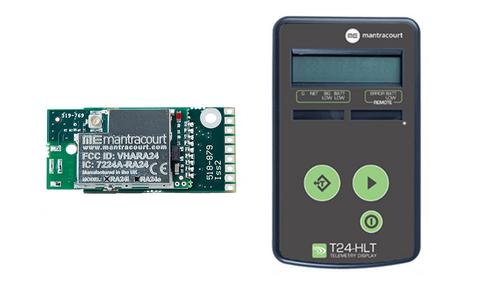 T24-LT1
Provides Load (Tension), Pay-out and Speed measurements
Accurate measurement 3 per second
Wireless range up to 800 m (2,600 ft)
Low power mode
Simple connection to quadrature sensor
Miniature PCB for OEM integration
Dedicated hand held display
Antenna options giving up to 800 m (2,600 ft) range
T24-HLT
Simple operation
800m (½ mile) range
Audible warnings and feedback
Long battery life
Tare/ Zero/Gross function
Sleep/ wake acquisition modules
User controlled backlight
Auto shut down
Sealed to IP67 in a robust handheld enclosure
The Wireless Running Line Tensiometer (T24-LT1) is a versatile OEM module for use with the wireless portable display receiver (T24-HLT). The complete wireless running line tensiometer system when connected to an appropriate piece of hardware gives acquisition of cable tension, payout and speed measurement. The load pin measurement is the same as the successful T24-SA module and can be calibrated and scaled to give tension in engineering units.
Click to view a selection of suitable antennas.
A dedicated hand held display has been designed known as the T24-HLT which allows viewing of the three measurement values transmitted by the T24-LT1.
The T24-HLT handheld has been designed for battery operation and supports an ultra-low-power sleep mode whilst offering class leading wireless coverage and range. Typical battery life based on a pair of AA cells gives 12 day continuous operation at transmission rate of 3 readings per second.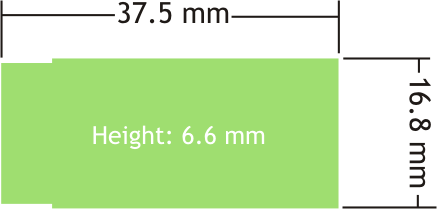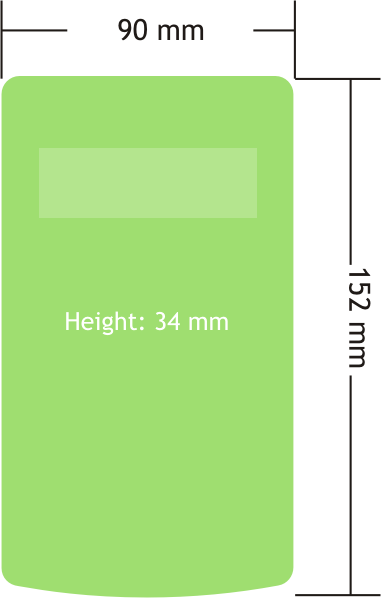 Software
T24 Toolkit : This toolkit allows configuration, calibration and testing of the T24 range of 2.4GHz telemetry products.
T24 Quick View : Version 2.2.0 This product allows you to view and log data from the T24 range of 2.4GHz telemetry acquisition modules. Only works with T24-BSu USB base station. What Does It Do
100 Channel Logging & Visualisation Software (T24LOG100) : For use with up to 100 channels using T24 range of sensor transmitters, view, log and browse data on demand, set visual and audible alarms. Graphics and mapping capabilities. Customised branding available. Allows remote viewing via webserver.
Product order options
T24-LT1
Code
Wireless Running Line Tensiometer
Wireless Running Line Tensiometer (Requires external antenna)
T24-LT1
T24-HLT
Code
Wireless Handheld Display for Running Line Tensiometer
Wireless Handheld Display for Running Line Tensiometer
T24-HLT
Accessories
Code
Black leather case with clear viewing window with shoulder strap
TR100-CA

Telemetry Antenna Options
T24-ANTA, T24-ANTB, T24-ANTC, T24-ANTD, T24-ANTE
Q: Do the T24-LT1 and T24-HLT operate exclusively?

A: The T24-LT1 is compatible with other T24 receivers, but the T24-HLT has been specifically designed to allow the 3 measurements values transmitted by the T24-LT1.

Q: How is the T24-LT1 connected?

A: The T24-LT1 connects to a load pin and quadrature sensor.

Q: What wire configuration does the T24-LT1 require?

A: Strain gauge connection is 4 wire.

Q: What Frequency does the system operate on?

A: Licence free world wide 2.4GHz, although this frequency is used by other equipment, the T24 range has been tested with Bluetooth, Zigbee & WiFi devices without conflicts.

Q: What is the range of T24?

A: The T24-ACMm which has an integral antenna has a range of 400 metres direct line of sight. The T24-ACM / T24-ACMi uses a integrated PCB T24-ANTA antenna provides up to 800 metres range in ideal conditions. This range can be increased up to two times with the T24-AR (wireless range extender).

Q: What is the battery life of the handheld?

A: 54 hours continuous operation.