Wireless Range Extender (T24-AR)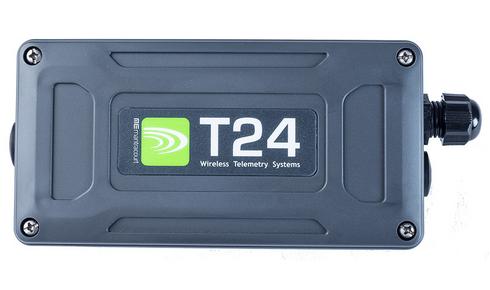 T24-AR module to increase or extend range and overall coverage
Allows T24 telemetry transmission to span around obstacles such as buildings or walls, etc.
Rated at IP67
Integrated PCB antenna
Simple configuration via PC using base station & T24 Toolkit software
Battery power supply or external power supply
1 year manufacturer's warranty
The wireless range extender for T24 wireless telemetry. The T24-AR is designed to increase or extend range and overall coverage of T24 transmitter modules.
Click here to view & download associated free software.
The wireless range extender allows T24 modules to transmit around obstacles such as building or walls, etc.
The T24-AR acts as transparent link between the transmitter modules and the consumer, e.g base station or handheld display. The T24-AR is powered by either a pair of alkaline 'D' Cells or an external power supply (5-18 Volts).
The T24-AR will allow messages to be repeated once which can effectively double the radio range. T24 has a range of up to 800 m (2,600 ft) without the use of a repeater. Adding multiple wireless range extenders will not increase the range beyond 1,600 m but can increase overall coverage.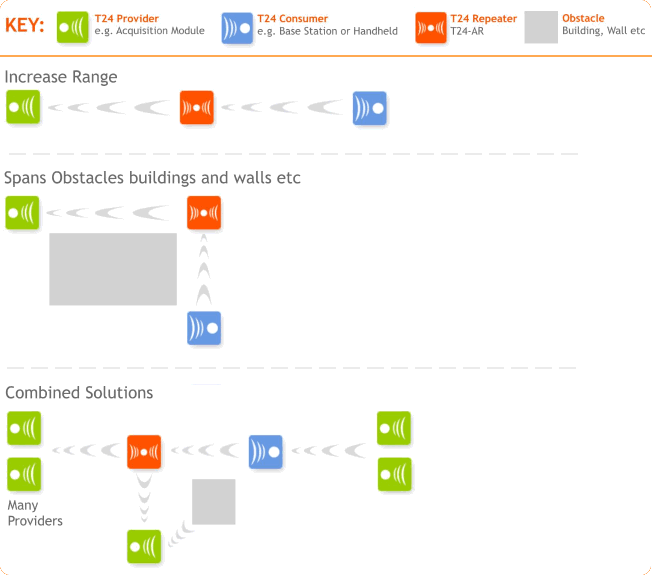 * Check operating temperature batteries intended for use.
**Maximum range achieved in open field site at height of 3 metres (9.8 feet) above ground.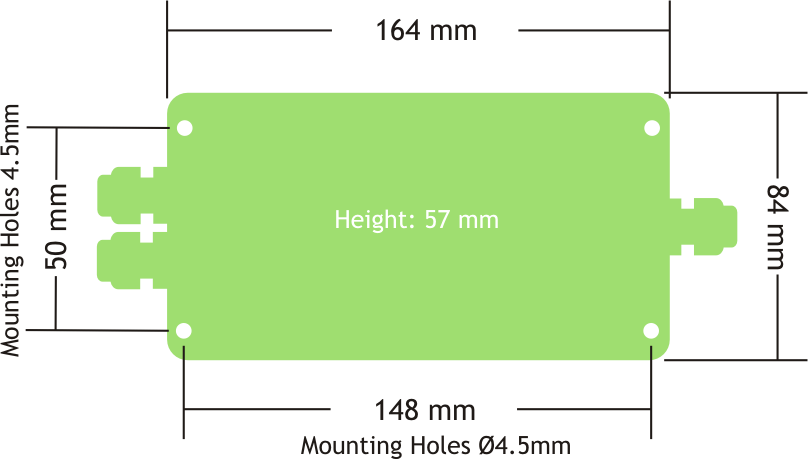 Software
T24 Toolkit : This toolkit allows configuration, calibration and testing of the T24 range of 2.4GHz telemetry products.
Product order options
| T24-AR | Code |
| --- | --- |
| Wireless Range Extender | T24-AR |
Q: How many T24 Transmitter Modules (Strain, Current, Voltage) can the T24-AR support?

A: Many devices can operate on the same radio channel depending on the sample rate of the transmitter modules present in the system. Therefore each wireless range extender is capable of supporting up to 200 data packets per second, ie. 10 devices at 20 Hz or 20 devices at 10 Hz.

Q: Can I wall mount the T24-AR?

A: Yes, there are 4 mounting holes on the back of the ABS case.

Q: Will the T24-AR work with existing units in the field?

A: The T24-AR is compatible with all units in the field except for T24-HS Handheld Displays manufactured prior to June 2011. The T24-AR will not wake and sleep unless the T24-HS has the 2.1 radio version which is now installed into all T24 equipment. Existing radio modules can be upgraded if required. Please contact Sales for more information.

Q: Would the Wireless range extender assist with range if I am using an T24-ANTB or ANTC whip antenna?

A: Yes it would provided all your sensors were in the same horizontal plane. If your sensor and receiver are not in the same horizontal plane this can sometimes lead to alignment issues which can often be resolved by using the T24-ANTA as it can radiate in more directions.

Q. Do I need to align the T24-AR in a particular way to get the signal around corners?

A. If the T24-ANTA PCB antenna is fitted to the receiver and transmitter then no special directions are needed except that the T24-AR needs to be in direct line of site of both the transmitting T24 module and the receiving T24 module.

For more 'Frequently Asked Questions' please see our Knowledge Centre