Wireless Truck Load Weight Monitoring
Changes in legislation can often demand that companies change their current practices and systems. When this occurs in the Lifting & Handling industry, retro-fitting can be a time-consuming and costly option.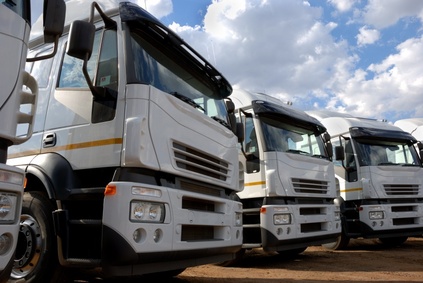 The Application:
A customer requires a fleet of trucks to be able to check their net load weight but does not want the expense of retro-fitting load monitoring sensors to each truck. The customer already has a weigh platform that the trucks drive on to so this is re-used when loading the trucks.
The Solution:
A T24-SA telemetry strain gauge acquisition module mounted in a sealed case with internal batteries (2 X Duracell Alkaline D Cells) is located near each loadcell and the devices transmit their data at a rate of one per second. This gives a battery life of one year without having to turn off or sleep the measurement modules. Each truck is fitted with a T24-SO telemetry serial output device connected to an LCD module mounted in a dash top enclosure. A pair of buttons that must be pressed simultaneously (to avoid inadvertent operation) zeros the display and these are pressed before loading begins. As the truck is being loaded the driver can monitor the load weight. A supervisor also carries a handheld device that shows the same total weight but allows the viewing of the individual load cell weights if required.
Products used in this application: