Wireless Mooring Rope Monitoring of Maritime Vessel
Monitoring of mooring ropes is an important issue for safety reasons and for assurance that the ship is secure at all times. Historically, the only solutions have involved long lengths of cable to a central control room.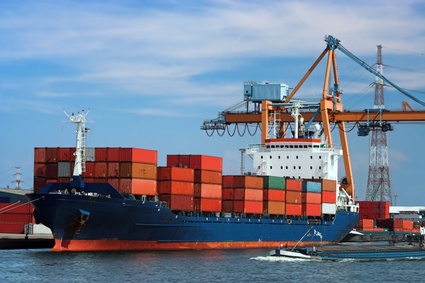 The Problem:
The harbour requred a complete system for the monitoring of its mooring ropes which could be accessible to the control room and also workers on the harbour side. The information needed to be live data which could be viewed in an easy user-friendly interface.
The Solution:
T24-SA radio telemetry strain gauge acquisition modules were permanently powered and fitted to 30 dock-side pillars which read the tension on the mooring ropes attached. These acquisition devices transmitted their data at a rate of one per second to a radio telemetry T24-BSu base station attached to a laptop computer in the dockside office. Software on the laptop displayed the tension on all 30 ropes and flagged an alarm when any exceeded preset limits. The laptop was connected to a WiFi access point and supplied summary data to the wireless LAN. Custom software on a Windows Mobile PDA retrieved this data and provided force information and alarm monitoring to mobile workers within range of the WiFi signal.
Products used in this application:

Wireless Telemetry USB Base Station Extended Range
T24-BSue

OEM Wireless Strain Gauge Sensor Transmitter
T24-SA