Wireless Wind Speed Sensor System (T24-WSS and T24-DWS)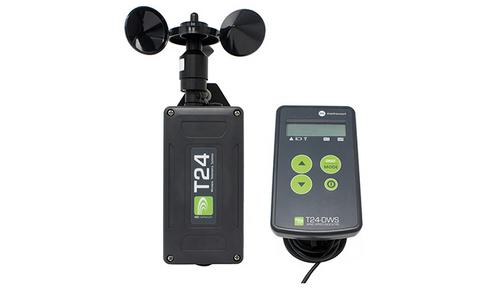 Wireless Wind Speed Transmitter
High accuracy measurement range of 5 to 125 mph
Output units - m/s, mph
Constantly monitors average wind speed with permanent power to the display
Class leading wireless range up to 800 m (2,600 ft)
Low power mode providing exceptional battery life in excess of 12 months
Quick and easy installation
Supplied pre-calibrated, configured and paired
Pivot design for mounting to moving booms
Robust IP67 rated plug and measure device
Radio Equipment Directive (RED) approved
Optional wireless configuration via T24 Toolkit software
Free visualisation software is also available
Ideal for the lifting and handling industry
In-Cab Display
Shows a rolling average wind speed
Easily configurable in-built buzzer and relay feature provides alarm function to control external equipment
Supplied pre-calibrated and paired to wind speed sensor when ordered as a SET-A
Backlight display for low light conditions
Externally powered (8 - 36 Vdc)
A large LED four digit display is also available to view data from this system
The wireless wind speed display (T24-DWS) is a surface mounting display module for exclusive use with the wireless wind speed transmitter module (T24-WSSp). This complete wireless wind speed system provides high accuracy measurement and offers a quick and effective solution for monitoring wind speeds in a wide variety of applications and industries, particularly suited to the lifting and handling industry.
The T24-WSSp, is designed for mounting to moving booms, with a pivot design to ensure the sensor remains upright. It uses a low power mode between transmissions to maximise battery life in the field whilst offering class leading wireless coverage range of up to 800 metres (2,600 ft). The display module is externally powered and comes complete with 3m cable and ball jointed cab mount/wall mount.
The T24-WSSp features a high quality 3-cup rotor anemometer providing measurements in m/s and mph. Forming part of the T24 modular telemetry system, the data transmitted by the T24-WSSp can be received by multiple T24 displays as well as analogue outputs, relay modules and computer interfaces.
The in-cab display shows a rolling average wind speed which is updated at the transmission rate of the wind speed sensor, (which has a default of once per second).
The display, which has an optional backlight, can be toggled between m/s and mph and an alarm limit can be configured to activate an internal relay and buzzer to control external equipment. Measuring wind speeds between 5 mph to 125 mph the T24-WSSp is powered from internal D Cell batteries.
The system is supplied pre-calibrated with the sensor 'paired' to the display making it a simple and easy out-of-the-box solution. Additional configuration is also available, if required with the use of a T24 base station.
A large LED display is also available to display and view data from the T24 wireless wind speed sensor.
Click here to view & download associated free software.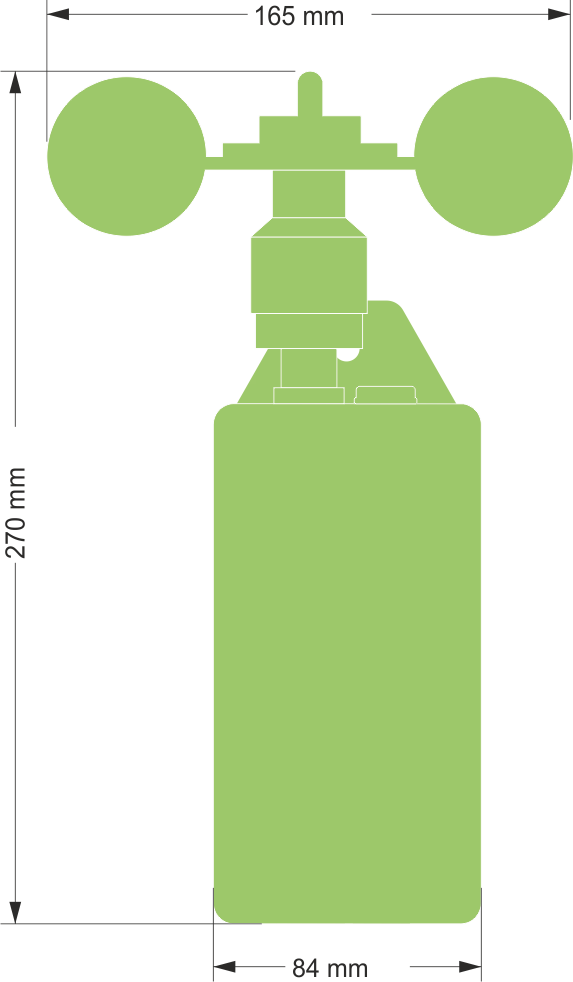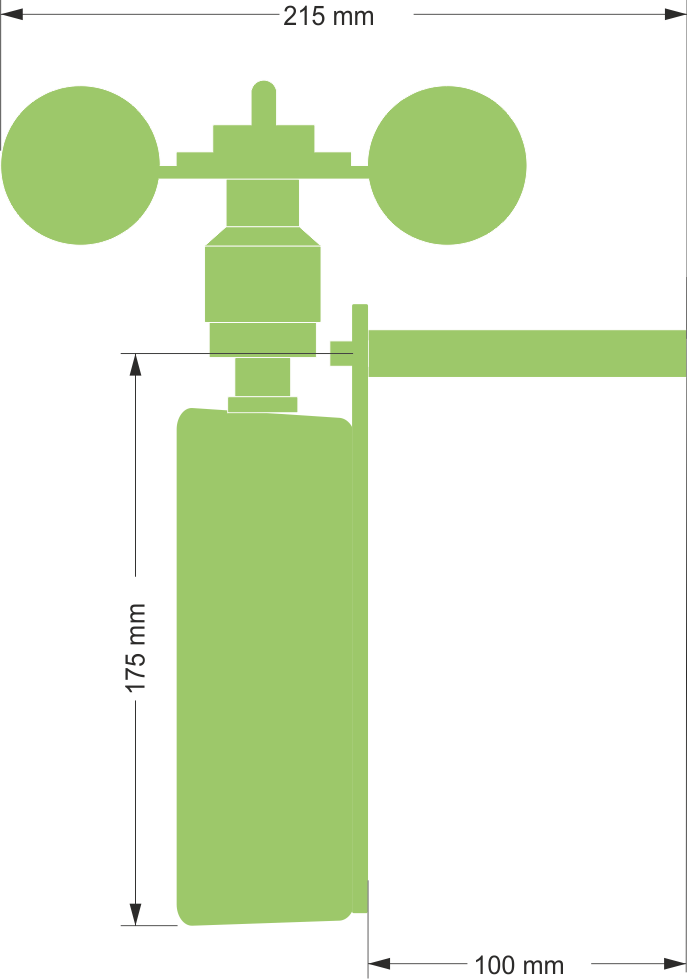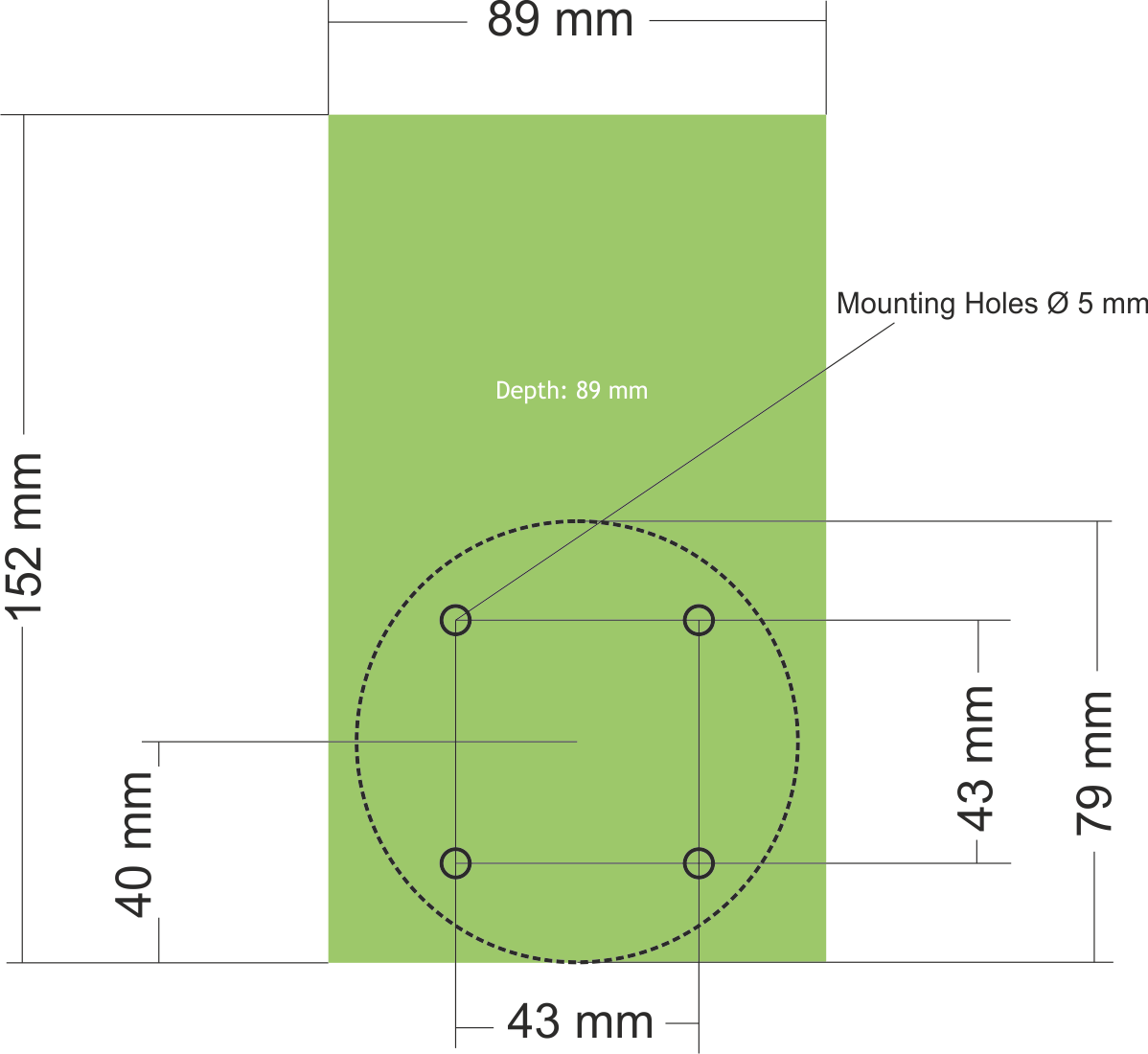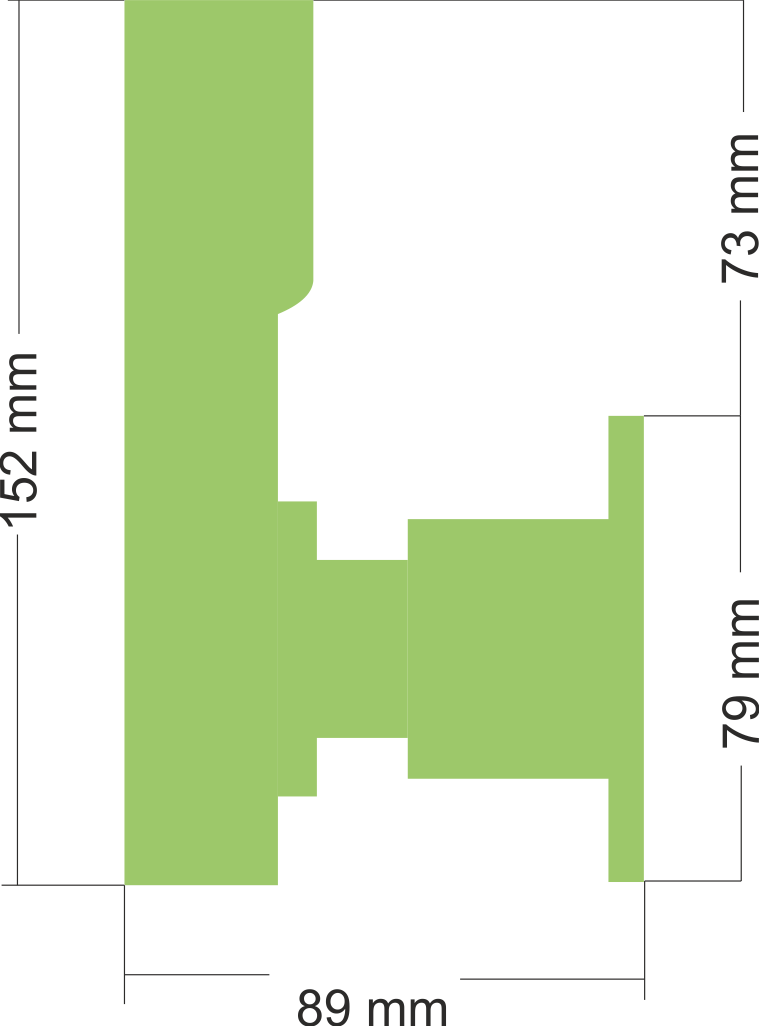 Software
No relevant software available
Product order options
| Options | Code |
| --- | --- |
| T24 Wind Speed Sensor System (A set of x1 T24-WSSp and x1 T24-DWS) | T24-SET-A |
| Wireless Wind Speed Transmitter (Anemometer) with Pivot Bar | T24-WSSp |
| Wireless Wind Speed System In Cab Display | T24-DWS |
| Wireless Wind Speed Transmitter (Anemometer) | T24-WSS |

Wireless Wind Speed Transmitter (Anemometer)
T24-WSS
Wireless Telemetry Large LED Display
T24-LD1
Q. How do I power the in-cab display?

A. The display module is externally powered (8-36 Vdc)and comes complete with 3m cable and ball jointed cab mount/wall mount.

Q. What is the measurement range of the wind speed sensor?

A. Wind speeds of between 5 mph – 125 mph

Q. How do I calibrate the system?

A. The in-cab display and wind speed sensor is supplied pre-calibrated.

Q. What measurements do the wind speed sensor and display (T24-WSSp and T24-DWS) provide?

A. The high quality 3-cup rotor anemometer provides measurements in m/s and mph on the display

Q. How do I get the software for the Wind Speed System?

A. The free T24 Toolkit software is downloadable from the Mantracourt website.

Q. How do I power the wind speed sensor?

A. The T24-WSSp is powered from internal batteries (pair of D cells).

Battery life in low power mode generating results every second:

Pair of D cells constantly on - 1 year
Pair of D cells 12 sessions per day of 10 mins - 6 years


Q. What kind of approvals does the wind speed sensor have?

A. Radio Equipment Directive (RED), FCC, EMC, IC approval

Q. What is the warranty period on this device?

A. All T24 products from Mantracourt Electronics Ltd., ('Mantracourt') are warranted against defective material and workmanship for a period of one (1) years from the date of dispatch.

Q. What are the dimensions of the cased Wind Speed Sensor?

A. 165 mm x 270 mm x 84 mm excluding pivot.

Q. How accurate is the measurement?

A. The accuracy at 5-10 mph is ±0.5 mph, the accuracy at 10 – 125 mph is ±4%

Q. What is the IP rating?

A. IP67

Q. How do I configure the set point for the relay/buzzer?

A. The relay/buzzer is set through the keypad on the display module.

Q. What is the rating of the relay?

A. The rating of the relay is 1 A - 24 Vdc

Q. What does the display show?

A. The windspeed sensor transmits the average windspeed at the rate set in average sample period. If this is greater than the transmission interval then it is a rolling average. This is shown on the display.

Q. Is the wind speed sensor system ATEX approved

A. No.

Q. What temperature will the wind speed sensor work in?

A. Operating temperature range: -20 to 55 ºC

Storage temperature range (no batteries): -40 to +85 ºC

Maximum humidity: 95%RH

Q. What is the range of the windspeed sensor?

A. The windspeed sensor has a range of up to 800 m line of sight.

For more 'Frequently Asked Questions' please see our Knowledge Centre